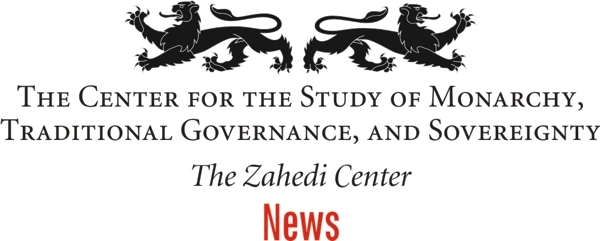 Debate Now Begins on the Burial of, and Succession to, Rwanda's King Kigeli V
October 19, 2016
Analysis. By Quinn Marschik, The Zahedi Center. King Kigeli V Ndahindurwa, 80, the King (Mwami) of Rwanda, died suddenly in the Washington, DC, area on Sunday, October 16, 2016.
Throughout his exile, King Kigeli V lived in numerous African nations, including Kenya and Morocco, before receiving asylum in the United States in the early 1990s. The then-colonial power, Belgium, on January 28, 1961, declared the monarchy abolished while the King was abroad attempting to really support in the United Nations for Rwandan independence. The Belgian-emplaced civil Government, after the colonial period, also refused to allow his return to Rwanda.During his time in exile, King Kigeli V was an advocate for Rwanda. He founded the King Kigeli V Foundation to aid Rwandan refugees and had warned the Government of the United States and the United Nations of the impending Rwandan genocide in 1994.
Immediately after his death, a debate began as to whether the King should be buried in the United States or be granted a State funeral in Rwanda. Many Rwandans, including the Democratic Green Party of Rwanda, urged that King Kigeli V be given a State funeral to honor his past contributions and recognize his rôle in Rwanda's independence from Belgium. The Rwandan Government stated its willingness to assist in the funeral arrangements, but only if contacted by the Royal Family. Several groups and individuals offered cover the financial expenses of the King's funeral. Most significantly, His Royal Highness Dom Duarte Pio, Duke of Braganza, offered to pay for King Kigeli V's funeral, in full, in Rwanda.
The successor to the Throne of Rwanda was expected to be named by a council of chiefs and elders in accordance with Rwandan tradition.
November 1, 2016, postscript: The formal funeral — a Roman Catholic Requiem High Mass in Latin — was held for the King at St. Athanasius Church, in Vienna, Virginia, near Washington, DC, on October 31, 2016, although final arrangements for his burial had not yet been made.